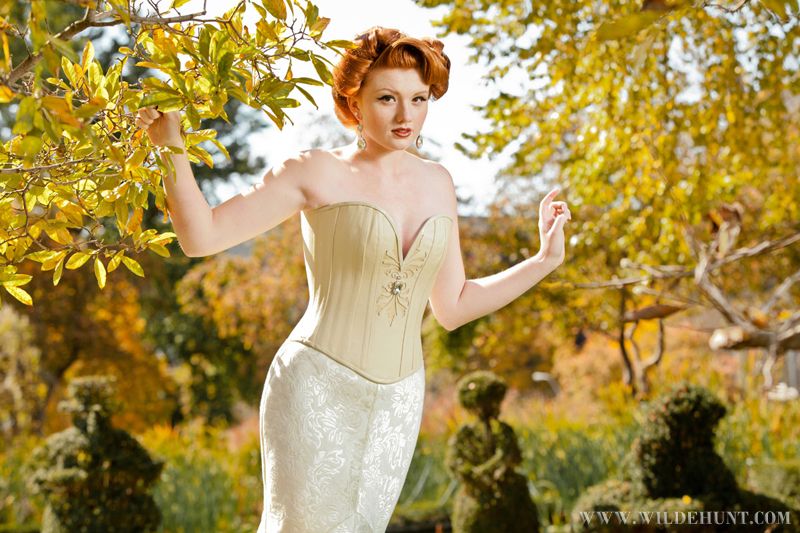 Hello! Just stopping by to share my latest images. We took these photos in a fabulous topiary park near my home which was created to represent Seurat's famous painting A Sunday Afternoon on the Isle of La Grand Jatte. Each item in the painting is rendered in this park, in topiaries - including sailboats and even a little dog! It was a beautiful autumn day and I think the golden color really showed up so well in the photos.
The corset is created out of creme leather and a shimmery light gold leather with luxe Swarovski crystal accents.
There are a lot more photos in my gallery album entitled
Acanthus Bridal Corset
(
And a Couple More Here
Collapse
)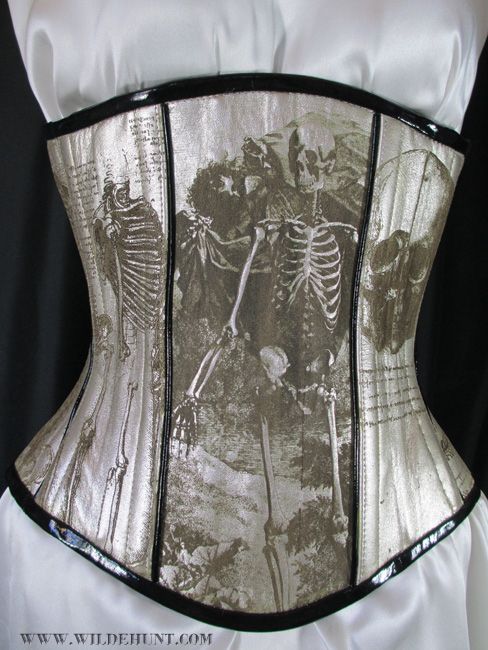 Hello, friends. I have something new to share. Come over to
My Blog
to read a bit more about what I have made and visit
My Gallery
to see more images.
Thanks,
Larissa
(
One more...
Collapse
)
More images are available on my website
Wilde Hunt Corsetry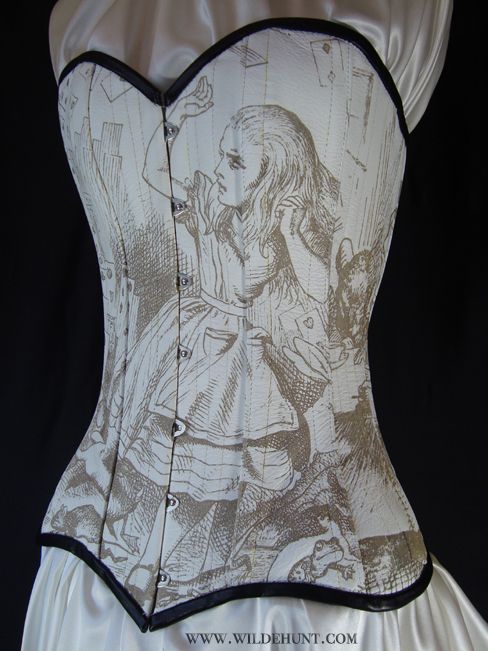 "I knew who I was this morning, but I have changed a few times since then." - Alice
(
Read More
Collapse
)
Here is a recently commissioned piece which I hope you will enjoy as much I enjoyed making it. Creating this corset was like visiting beloved childhood friends. I went back and re-read some of the material from the book and I had forgotten that the story holds a lot of truths about life which are just as poignant and useful for adults as they are for children, perhaps even more so. Anyways, here is what I have created and what I have learned.
Dear Friends,
If you follow my
email newsletter
, you may remember me mentioning a big collaboration with another local artist. Well, after a year and a half of hard work and experimentation, I am pleased to present to you The Tattoo Corset.
(
More Photos
Collapse
)
Today I have photos to show you of my most recently completed corset. It was commissioned for a lady by her boyfriend. How sweet is he?! Happily it was completed just in time for Christmas and he presented it to her last night. :)
Inspired by the Japanese sumi-e paintings of cherry blossoms, this corset features four different colors of leather, including a satiny hair-on-hide texture on the pink cherry blossom petals. At the center of the blossoms are genuine freshwater pearls.
(
More Photos Here
Collapse
)
Hello and Happy Holidays My Dears!
I just got back some new photos of the Halloween costumes I made for my boyfriend and I. I had posted a couple of quick candid shots we took at a Day of the Dead celebration, but I think these images by Rob Manko are much better! Take a look: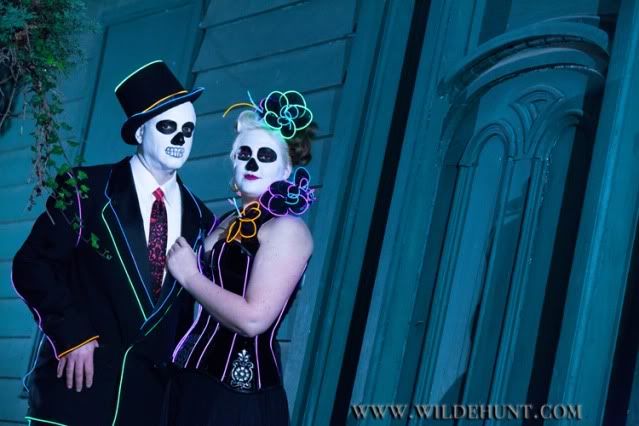 (
More Photos!
Collapse
)
Hello Corsetlovers,
For those of you who are interested, I am currently accepting new commissions via my website,
Wilde Hunt Corsetry
.
(
More photos
Collapse
)
I recently completed this luxe little number and it definitely takes the prize for greatest quantity of Swarovski crystal that I have ever put on a corset. The crystals on the buckles are a staggering 1"x1.5", and this makes me very happy indeed! :D I came up with this design after trying to solve the dilemma of how to make a busk front corset which is fully crystallized without the busk detracting from the overall look. As you can see my answer was to make these custom buckles to cover the loops and knobs of the busk. The overall design was inspired by the works of Faberge and makes me think of an opulent little jewel box. I think the client should do a photo shoot dressed as a Russian Czarina, don't you? ;)
It was really fun to get this "super" commission from one of my clients in California but I think it will be even more fun getting the photos back from her "Wonder"-ful Halloween party. ;)
If you'd like to keep updated on the latest corsets I am making. You can subscribe to
Wilde Hunt Corsetry's
biweekly newsletter The Hunt. Simply enter your email in the form after the cut.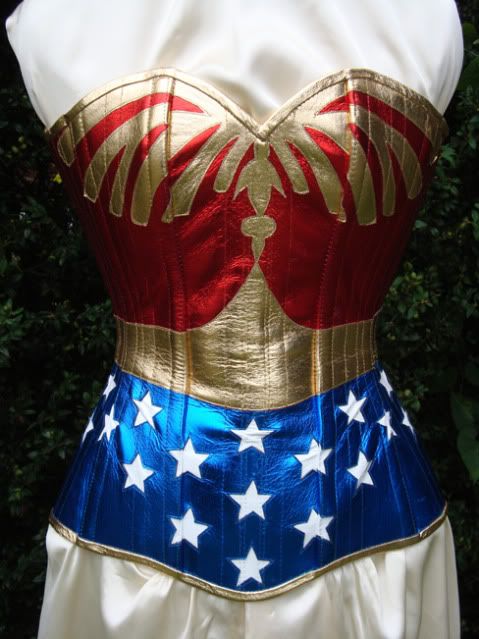 (
More Photos
Collapse
)
Hi Corsetlovers,
I want to share with you the results of one of my recent commissions for my company
Wilde Hunt Corsetry
. Please pardon our construction, we are doing a lot of work on the website.
My client is an Iraq veteran who is taking part in an USO themed pinup photo shoot. Since she wanted something really unique so she would really stand out at the photo shoot, I got drafted for service! ;) My client requested I incorporate some of the actual medals and insignia that she wore on her real uniform. I even went so far as to recreate some of them in leather! It really was a blast to make such a fun piece and I can't wait to see the photos from her photo shoot!
I hope you enjoy seeing her completed corset and I'd love to speak with you regarding your corset commission. I am booking clients now for Halloween and the big fall conventions like Dragon Con. You can reach me directly at larissa (at) wildehunt.com .
(
More photos
Collapse
)
Hello Corset Friends,